FrAction on wheels
FrAction on wheels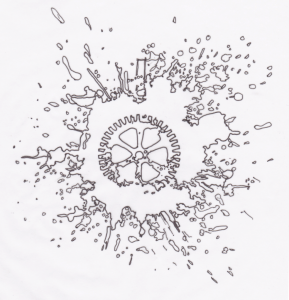 From 24th-30th march 2016 our days of activism "FrAction on wheels" will be taking place in Vienna, with focal points on occupying public spaces in cities as well as in society, squatting, speculation, antiracism, etc.
During these days of activism we want to celebrate the 10 years of existence of the highly contested trailer-life in Vienna. To us, fighting for autonomous spaces in cities and society is not only always exciting and demanding but is also of great importance. Therefore, we want to meet up to share our experiences and praxes and create something new together. We chose the last week in march because once again the trailer group Treibstoff will be evicted after a short-dated, precarious contract on an unacceptable property of the city of Vienna.
Repression against people who try to create and sustain autonomous spaces was and still is severe. Despite trying continuously to establish trailer parks in Vienna, the only achievement within the last 10 years was the legalisation of one trailer park. It is a continuous and hard struggle to establish non-profit-oriented spaces in the city according to ideas of self-organisation and autonomy. Within that struggle different groups and squads, artists and other activists are located. The reformation of the status quo is not a goal because it is impossible to make any demands or requests within the prevailing structures. In structurally racist and sexist societal conditions it is important to express solidarity with those who are excluded from society and to create a new form of society which will be worth living in.
The usage of public spaces of left-radical political individuals, groups, artists and other people, as well as anti-racist, queer-feminist occupation of space is necessary in order to fight a white-male dominated and capitalist built environment. We want to strengthen each other in our struggles through targeted actions with a focus on practice-oriented workshops, but also theoretical input and we want to invite each and everyone of you to live self determination and to fight against profitability and commodification of our cities.
My city. Your city. Not their city.
The purpose of this week of activism is to create long-term networks of different projects and initiatives, to get to know each other and to encourage the exchange of strategies, problems and projects. Globally, gentrification, repression and the lack of political willingness to let us live our lifes how we want to, are restraints that inhibit self-determined living in public spaces. The focus of the days of activism is on actions and activities in public spaces, whereby the interest is directed towards creating autonomous spaces and to preserve them on a long term basis. This is an invitation to have fun with us but also to design and organise this week (with workshops, sharing information, actions). We are looking forward to welcome international visitors to make these days as diverse as possible.
According to the current state of planning there is need for e.g. mobile infrastructure like kitchen, sauna, cinema,… and supply like food etc.
For visitors with trailers there will be parking spaces both at the trailer parks Treibstoff and AKW Lobau. We also try to provide sleeping-places for everyone who needs one. In case you have a request concerning sleeping-places, please contact us via pennplatz@riseup.net. Please also inform us about available sleeping-places in Vienna. We will offer child care during the workshops for which we would appreciate support.
Take your bolt cutter, your fanciest glitter costume, your bike and off we go!